Use Hello Epics to simplify your Trello board with parent/child relationships. Link cards, jump to related cards, and easily track several work streams. It's simple and quick to use like everything else in Trello.
Try Hello Epics for free
Free 14-day trial • No credit card required • Unlimited access to features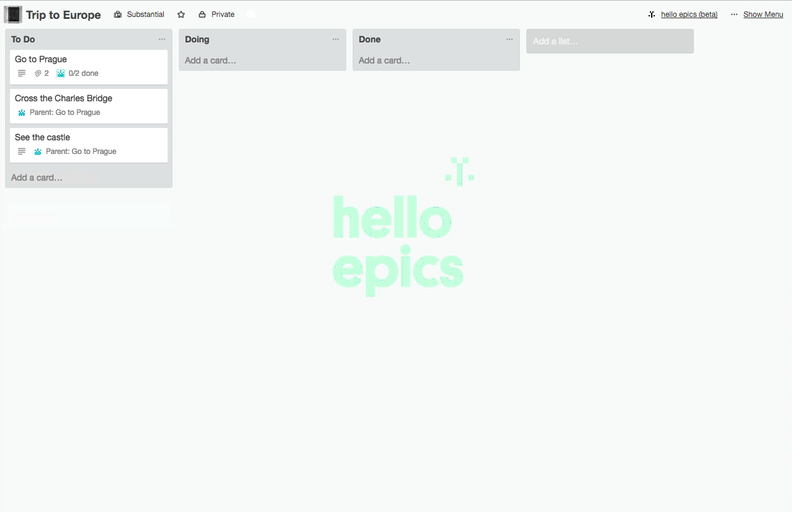 What's special
about it?
Have you always wanted to create parent/child relationships in your Trello board? Are you running complicated projects that outgrow your Trello workflow? Do you often have difficulty seeing a high-level view of a project's overall progress?
At Substantial, so did we.
That's why we created Hello Epics, a Power-Up that lets you manage the complexity of card relationships without downloading cumbersome plug-ins. Quickly see how cards are related, identify work streams, and better track a project's overall progress—all within Trello's existing interface.
Manage card relationships
Link cards, see related cards, and easily jump to them.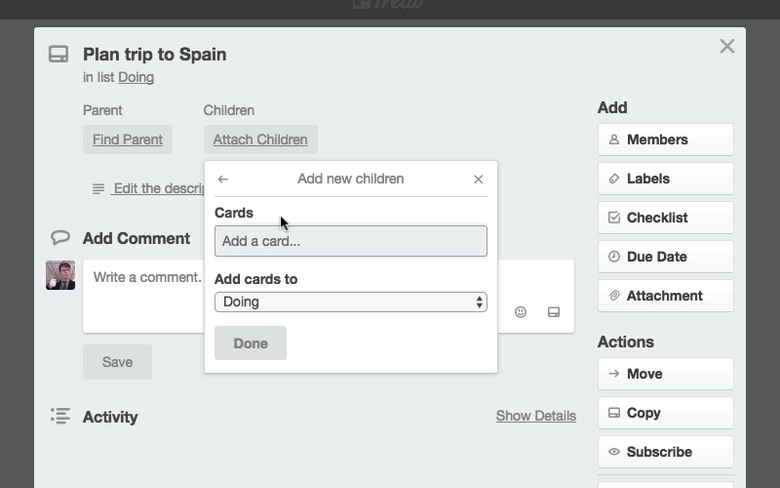 Track overall progress
Set up multiple work streams and Hello Epics will record their progress for you.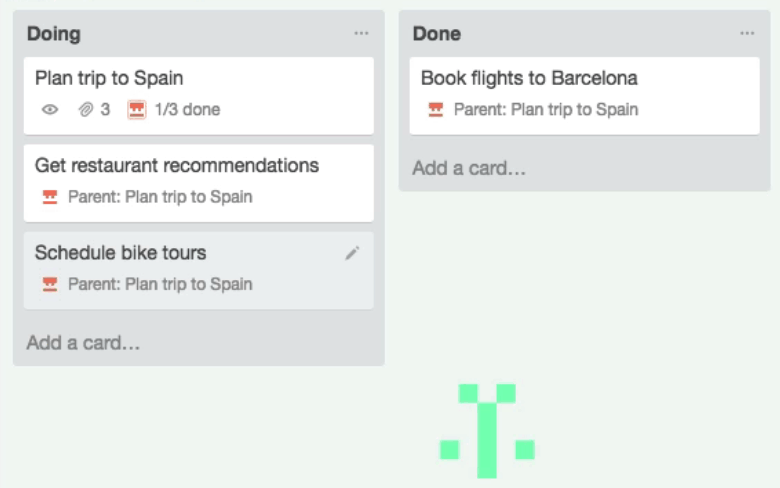 Who counts as a member?
A member is any Trello user added to an active Trello board where Hello Epics is enabled. Members who are on multiple boards are only counted once.
If you are a Trello Business Class customer, you have the option of adding people to your board as Observers. Observers are free.
How does adding or removing a member from a board affect my bill?
If you're not already paying for the member, we will make a prorated charge for the new member's remaining time in your billing cycle.
When board members are removed from your account, you will receive a credit towards your next bill for their unused time.
My team has members on boards we're not using anymore. Do we have to pay for them?
We believe you should only pay for members on the boards you're using. We will not charge you for members on a board that is closed, or hasn't had any Trello activity in 30 days.
If a board is closed or becomes inactive and reduces your billable members, you will receive a credit towards your next bill for their unused time.